February 28th, 2013 at 1:15 pm -
Recently, Square Enix have revealed that North America and Europe will receive the Kingdom Hearts 1.5 HD Remix but after playing this game in the Fall, what's next? Here's "What I Want To See From Kingdom Hearts In The Future."
It's Time For The Series To Grow Up
It has been a decade since Kingdom Hearts' initial release and you know what? Those fans who bought the game when they were children have grown up! With each initial release, there is some world with a childish mini game/theme which accentuates how Kingdom Hearts hasn't moved on. I do not want to play rhythmic based mini games in Kingdom Hearts and with this time wasted on these pointless asides, how about putting the development team on something more important? How about making the Mirage Arena from Birth By Sleep into a fully fledged jam packed mode in Kingdom Hearts 3 or how about a new world?
In addition to this, how about a maturer Kingdom Hearts with darker themes? If you have played Kingdom Hearts: Dream Drop Distance and finished the story, darker themes seem to be foreshadowed as an imminent threat to the worlds. Kingdom Hearts: Birth By Sleep seemed to be in the right direction with a story that seemed bleak for the characters as it reached the end but it was severely washed down in conclusion. What also made Birth By Sleep toned down was the world selection. There were so many worldsfocused on princesses and in result, this made the serious plot points fall flat in conjunction to the whole feel of the game. As Sora and friends fight the darkness, I want to see an actual Keyblade War unfold with life and death consequences;  not just sinking into darkness and being reclaimed by the light.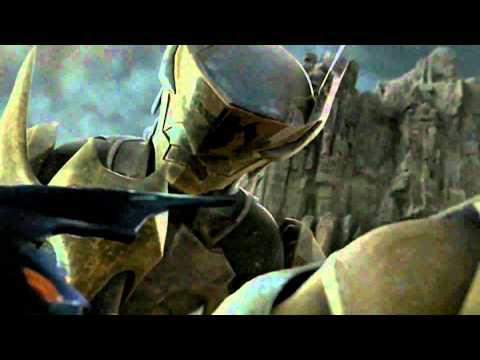 The Kingdom Hearts 2 Secret Ending proves that the combat can be intense and with the graphics provided by the Luminous Engine and the PlayStation 4, Kingdom Hearts 3 could bring a tension and atmosphere that previous games (except for the original) have not brought to its fullest. That sense of a dark atmosphere was prevalent throughout the original Kingdom Hearts and that is what made the game so memorable. Having the main character stab himself to save his love? Yeah, that's pretty suspenseful! As a retort, you may say that this is a "Disney" game but many of Walt Disney's films have dark themes towards them such as Bambi losing his mother, Cruella De Vil killing innocent puppies for personal gain in 101 Dalmations and Scar murdering Mufusa in the Lion King. Disney could also bring out their other properties such as Studio Ghibli, Marvel, and Star Wars to help Kingdom Hearts become more mature. I am fed up of the princesses and the mini games, Square Enix! It's time to grow up with your fan base!
More Variety and Detail of Worlds
Granted, Kingdom Hearts: Dream Drop Distance did feature a number of worlds not seen in the series before such as La Cité des Cloches (The Hunchback of Notre Dame), Symphony of Sorcery (Fantasia) and the Country of Muskateers (The Three Muskateers) but overall, we see the same worlds/characters too many times. The list of recurring worlds goes on and on with Halloween Town, Agrabah, Neverland, Radiant Gardens, 100 Acre Wood etc. Let's see new worlds rather than focusing on the characters and stories we've already experienced. How about Treasure Planet, The Incredibles, The Avengers, Castle in the Sky or Star Wars? There's so many opportunities. Don't just focus on the Disney princesses or the worlds we've already seen, Square. Another factor of the Kingdom Hearts games which has plagued it in the past, is how empty it feels. There are next to no NPC's (Non-Playable Characters) within the world's landscape and what stands out in Olympus is the fact that you can hear spectators cheer for Hercules but there is no one around the Colosseum. The worlds are brimming in detail and with characters walking around the area in Kingdom Hearts 3, they would be even better.
Online Cooperative Play
Many will disagree with this idea but co-operative play would be excellent for Kingdom Hearts 3 as Sora will have to rely on his friends to fight formidable foes. Without spoiling the story of Dream Drop Distance, Kingdom Hearts 3 will certainly be focused around a war of some kind between the darkness and the light. With this in place, it would feel natural to have an online component either in the main story or as an extra mode. We have seen this be implemented before in Birth By Sleep and 358/2 Days and with these games in mind, Kingdom Hearts would definitely fit the mold for a co-op experience. I would love to play Kingdom Hearts 3 with my friends and fight against three bosses at the same time or exploring the world, experiencing the story and sharing items together. Another way, Square Enix could include co-op is if they did it a-la Journey with three separate campaigns with Sora, Riku and another character from the side of light like in Birth By Sleep. All three of these characters could be going to different worlds/missions and at one point in the game, they will come together to fight a major boss battle. The characters other than your own could be controlled by a random online player or just AI.
The future of the Kingdom Hearts series remains unknown and with the PlayStation 4 looming, it is hard not to be excited for any possible Kingdom Hearts 3 announcement at E3 2013 or at the Tokyo Game Show. Tai Yasue, the co-director of Kingdom Hearts: Dream Drop Distance, has stated that the KH3D's ending leads to Kingdom Hearts III so in my opinion, we should be seeing the next game soon.  We'll just have to wait and see. What do you want from the future of Kingdom Hearts? Comment below!