July 13th, 2013 at 6:27 pm -
Throughout the past generation, we have heard many great soundtracks from video games which rival the film industry. From Persona 4 Golden's  rocking sound track to Journey's melodic music, PlayStation has been  home to many wonderfully sounding games. The music from this generation's PlayStation platforms could make us jump for joy, tear up, or feel intense within a battle.  In no particular order,  here are "The Best Video Game Soundtracks of This PlayStation Generation."
Heavy Rain
~ Composed by Normand Corbeil ~
It is unfortunate for Normand Corbeil to have passed away so early at the age of 56. His work on Heavy Rain is a masterpiece and it helped create such emotional experiences in which we will not forget. The soundtrack really refers to its rainy surroundings and perfectly fit the mood of the characters on screen. Heavy Rain's theme, "Before The Storm,"  time and time again, leaves me teary with chills down my spine. The string work on this game is remarkably done and truly leaves an impact on the story, the atmosphere, and the gameplay. With string instruments, you can create both an intense soundtrack or a soft melodic tune which can truly affect your emotions throughout this game and "Before The Storm" is the perfect example of how a soundtrack captivates an audience.  Normand Corbeil's work on Heavy Rain also led him to winning  the award for Best Music at the BAFTA's of 2011. His music will also live on with Quantic Dream's upcoming game, Beyond: Two Souls.
Persona 4 Golden
~ Composed by Shoji Meguro ~
Without a "shadow" of a doubt, Persona 4 Golden features the catchiest battle theme this generation with "Reach Out To The Truth." James Dahl and I, in fact, have been humming the song since we first played Persona 4 Arena late last year. As well as "Reach Out To The Truth" being catchy, Shoki Meguro gave me a sense of nostalgia during the final boss with an orchestral interlude of the song. In addition to the battle themes, the composer also created the greatest town themes of the generation with "Your Affection", "Heartbeat, Heartbreak" and "Snowflakes" which fit the mood of the situation or have you bobbing your head up and down to the rhythm; even after hearing these themes over and over again, I still stopped to listen to these bright and catchy soundtracks.
Nier
~ Composed by Takafumi Nishimura ~
Nier, released in 2010, from Square Enix and Cavia is a strange action RPG with the weirdest soundtrack of this generation. Despite the weird tones and lyrics, Nier's soundtrack is the most substantial positive in this title with it's wondrous character theme songs and heart racing battle themes. What really compliments the excellent musical score by Takafumi Nishimura are the vocals by Rebecca Adams who simply is enchanting to listen to. For examples of her work, listen to the Song of the Ancients, Kaine's Salvation and Hills of Radiant Wind. I'm not alone in thinking this soundtrack is wonderful to listen to with the game being nominated for  Gamespot's Original Music category for their Game of the Year Awards of 2010. Ryan Clements formally from IGN also stated that "the score [...] is actually one of the more memorable and interesting in recent memory." Nier's soundtrack alone is worth a purchase of this title and with the game being relatively cheap right now, I would definitely recommend this underrated gem.
Uncharted 1-3
~ Composed by Greg Edmonson ~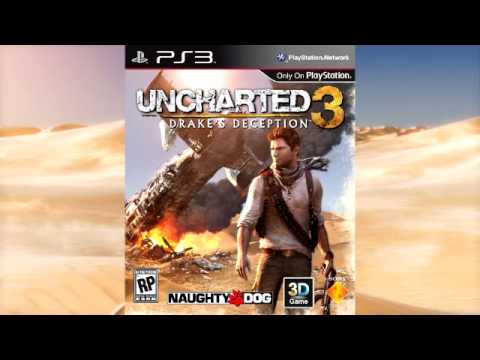 The Uncharted series is an epic series and it came with an epic soundtrack to boot. Nate's Theme truly is one of the best character themes, period. It contains a sense of adventure with the percussion in the background and the strings tell us of a story of romance. Both, wrap up Nathan Drake's character perfectly. Overall, the Uncharted series has been subject to many great orchestrated pieces and each one fits the tone of a scene extremely well. Whether Nathan is dangling off a train or having an intimate moment with Elena, you know that Greg Edmonson's music will do the acting, the action set pieces and the gameplay justice.
 Ni No Kuni: Wrath of the White Witch
~ Composed by Joe Hisaishi ~
Ni No Kuni: Wrath of the White Witch truly is a trip back to memory lane with the PS2 J-RPG era firmly in my mind. Magnificent soundtracks from that era are Koichi Sugiyama's work on Dragon Quest VIII: Journey of the Cursed King, Masami Ueda/Hiroshi Yamaguchi/Akari Kaida/Rei Kondoh's Okami, and my favorite, Yuko Shinomura's Kingdom Hearts. Ni No Kuni took me back to those games and with Studio Ghibli's composer, Joe Hisaishi, this style of traditional J-RPG music was taken to the next generation. What makes this a traditional J-RPG soundtrack though? Ni No Kuni has town themes with plenty of character, adventurous field melodies which make you feel like you're on an adventure and battle songs which never got old. Plus, the main theme song, Pieces of a Broken Heart, tears at the heart strings with a boy singing about wanting to see his mother once more. Ni No Kuni's soundtrack is the perfect blending of a traditional J-RPG style with new generation technology.
The Elder Scrolls V: Skyrim
~ Composed by Jeremy Soule ~
You can say anything about Skyrim but you cannot deny the beauty of it's soundtrack. From the adventurous and exciting main theme to the mellow but somewhat epic sound of Far Horizons, The Elder Scrolls V: Skyrim soundtrack is one of the best out there. What makes Skyrim so great as well in terms of sound is that the music isn't always there and sounds just at the right moments. When you're on a field overlooking the town of Whiterun for the first time and Far Horizons is playing, that is an incredible moment. Another exhilirating feature of the soundtrack is how the main theme is laid about. With bards singing folk tales and the shouts of a choir being sung as you collect a dragon soul, Bethesda definitely know how to hit the feels when it comes to sound design. Jeremy Soule is also one of my favorite composers from my childhood as he created the music for the Harry Potter tie in games on the original PlayStation so it is great to hear another fantastic soundtrack that I enjoy a decade later.
Gravity Rush
~ Composed by Kohei Tanaka ~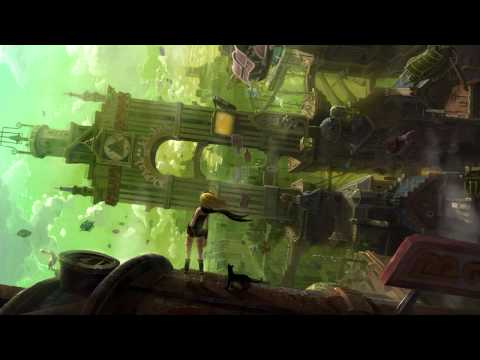 Gravity Rush is still a favorite for us after we nominated the game for Best Score and gave it Best Vita game during our Game of the Year 2012 podcast. What made Gravity Rush so special was it's atmosphere, art style and of course, it's music. Kohei Tanaka blended his music with the game's look perfectly with many unique but classic sounding themes. From the mystical Old Town theme to the jazzy and upbeat Pleasure Quarter melody, Tanaka really makes the world of Gravity Rush believable despite of Kat flying through the air in breakneck speed. The battle theme, Resistance and Extermination also sounds exciting and has the player fired up to defeat the Nevi. Overall, Gravity Rush's soundtrack is the most unique of this generation and compliments the game tremendously, thanks to its various and interesting themes.
Journey
~ Composed by Austin Wintory ~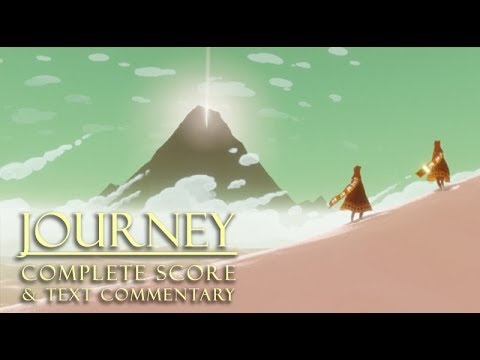 Nominated for a Grammy, Journey's soundtrack by Austin Wintory, is simply perfect and can be listened to at any time and even after a year has passed, Journey's soundtrack still is able to give me goosebumps and return emotional response. Austin Wintory's enchanting music really helps the gamer to capture the spirit of the game's world and personality with the soundtracks of the happy melodic nature of Threshold and the serious but epic tone of Final Confluence.  The introductory theme, Apotheosis and the ending theme (with haunting vocals), I Was Born For This truly cause some stirring moments as well which perfectly introduce and resolve the game's pseudo-narrative. It is obvious as well that Wintory constantly was in contact with the sound designers of Journey as the music matches the sound effects of the Journeymen when they cry out for each other. In addition to that, this soundtrack was not played all the time and having no music at some parts of the game really establish a balance of still silence and the welcoming presence of music. Few other games have been able to immerse me with its music, thanks to deep emotional sound and stirring tones, and Journey is definitely worth picking up if you haven't already for its soundtrack
So what stood out to you this generation in terms of it's soundtrack? Comment below!