February 11th, 2013 at 2:22 pm -
Square Enix, today, have released a new walkthrough trailer which shows off Tomb Raider's new combat and strategic mechanics, plus showing off Lara's survival instincts to search out points of interest on the island she is stranded in.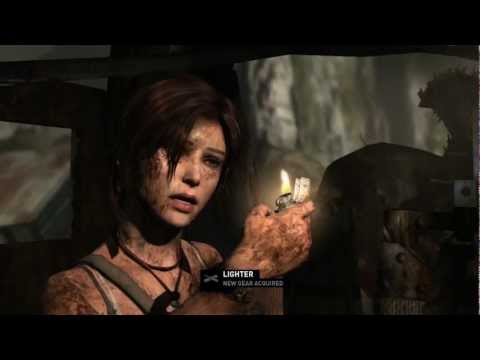 In Part 1, Noah Hughes, the creative director of Tomb Raider, takes Lara into a hostile area of Scavengers and learning skills to overcome the island's inhabitants. Unlike any media we have seen for this game before, Noah explains what's happening in the game and which mechanics are placed in this title.
What's shown in this trailer is that Tomb Raider is much more realistic than other games of its genre (Uncharted). When Lara is wounded, she cannot jump obstacles and the cover system enables  you to "slide in and out of cover."
Tomb Raider will be releasing in store shelves on March 5th.