April 23rd, 2013 at 2:10 pm -
On the PlayStation Blog, Insomniac Games have announced that there will be a animated feature for the Ratchet and Clank series from two studios called Blockade Entertainment and Rainmaker Entertainment. According to John Stevenson, the senior community manager of Insomniac Games, the company has "been looking for the right partner to help us bring a Ratchet & Clank movie to life" and from the looks of the trailer, this film looks stunning. This film, however, will be Rainmaker Entertainment's second film after February's Escape from Planet Earth which was panned by critics (35 on Metacritic) for being  "a lightweight, warp-speed, brightly colored trifle" (Variety) and "not a memorable [experience]" (New York Times). With Ratchet and Clank's beautiful and deep universe, on the other hand, this could be Rainmaker's first well rated movie. Before Escape from Planet Earth, Rainmaker Entertainment were responsible for over 250 television episodes and 40+ direct-to-DVD films with companies such as Mattel, The Weinstein Company, Lionsgate, Hasbro and now Sony. In result, Rainmaker have been in the business for over 18 years with established Film and TV franchises such as Barbie and Max Steel. Blockade, on the other hand, have never created a theatrical film and before have created television series, webisodes, game trailers, commercials, and DVD films out of existing game assets.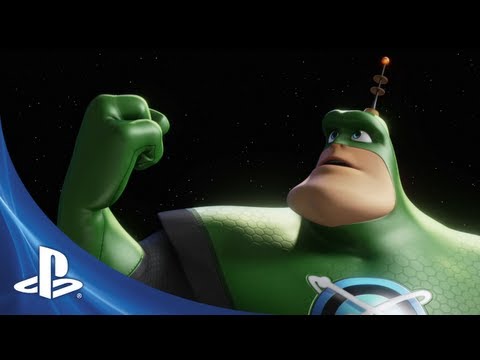 The Ratchet and Clank movie will be coming 2015 in stereoscopic 3D. Are you excited? I sure am!