April 27th, 2012 at 6:50 pm -
Just announced early this morning, PlayStation All-Stars Battle Royale (isn't that a mouthful) will be heading to the PS3 sometime this year. Shown over at the PlayStation Blog, the newly announced fighting game is being developed by SuperBot Entertainment and the development team set out to make a game that will make hardcore PlayStation fans fall in love the moment they saw it.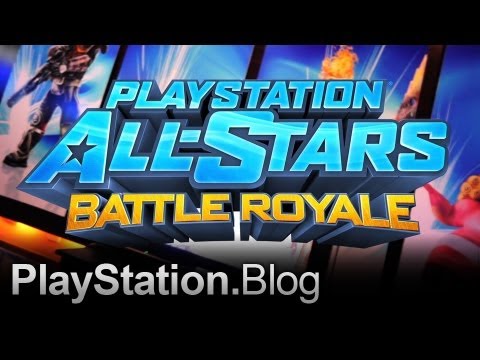 So what is PlayStation All Stars Battle Royale? First and foremost, it's a celebration of a storied history of great characters and rich worlds brought together in one game. And for us, there's no better way to celebrate than by creating an experience that players can sit around one screen and enjoy together. There are probably a few types of games that can be enjoyed by four players simultaneously, but for us at SuperBot, a brawler was the obvious choice for one really good reason: the developers here at SuperBot really like fighting games. We love playing them and we love making them. With PlayStation All-Stars Battle Royale, we set out to make an experience accessible enough for all PlayStation fans to enjoy while also creating something deep enough for the serious fighting game aficionado. We think this "accessible yet deep" strategy is the perfect way to bring PlayStation fans of all stripes together.
Even though it looks like a Super Smash Bros clone it is really interesting  to see such a game like this exist for hardcore PlayStation fans. Let us know if you're excited about the announcement as well as the game itself!