March 31st, 2013 at 9:02 pm -
In a group called "Who Else Wants Star Wars Battlefront III", fans have taken to Facebook to gain 34,433 likes in total at this point of writing. Founded January 11th 2012, this group has not seen the figures they have wanted with a goal of 7.5 million likes. To confront that, they are beginning a new campaign to reach out towards media outlets and the public. Although never officially announced, LucasArts employees leaked out a pre-alpha video for Star Wars Battlefront 3 and ever since this incident, the game has been demanded by fans around the world.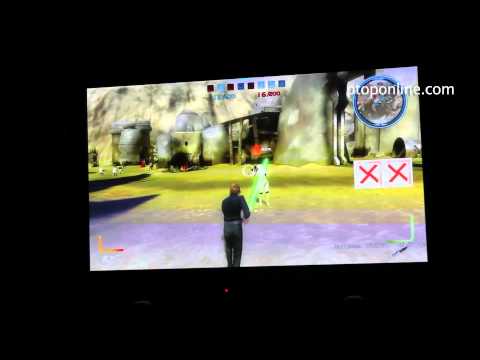 Since then, we have not heard a whimper about Star Wars Battlefront 3 and Free Radical, the developers of this title are no more.  A former LucasArts employee, however, told Gamespot that there were three issues plaguing the game's production. Firstly, another title was being worked on at the time called Haze. This game was delayed and took a lot of the company's resources away from Star Wars Battlefront 3′s development. Second, milestones were not made and LucasArts, the publisher of said game, wasn't  impressed with the product that Free Radical was creating. Third, was the lack of morale at Free Radical due to missing their assigned dates. This eventually lead to the company's downfall and in turn, Battlefront 3′s.
However, why can't another developer take Free Radical's stead and finish what they've started? There are plenty of companies who could finish the job such as Crytek, Insomniac Games or even LucasArts themselves. Disney, now the owners of LucasArts, can take advantage of the first person shooter and Star Wars demographic  to make Battlefront 3 a big hit. We have seen current generation platforms house wonderful first person shooters with a huge battlefield to play on. Look at Battlefield 3, Killzone 3, and Warhawk which have all used this generation's graphics while complicating the war area with jets, turrets and mechs. Playing Star Wars Battlefront 3 with the Star Wars 1313 engine would be amazing. Also, with the original two Battlefronts being a success on the PlayStation 2 and PC (over 10 million copies sold) , this title would be a colossal hit if this gained the attention of Call of Duty/Battlefield crowd alongside the original Battlefront audience. Plus, with Star Wars Episode VII around the corner, what better way is there to reintroduce the gaming community to the Star Wars universe?
If you want to see a current/next generation Star Wars Battlefront game, join this group to support the cause! They have a huge goal of 7.5 million likes so they need all the help they can get! May the Force Be With You!